Welcome
About Food Quality Services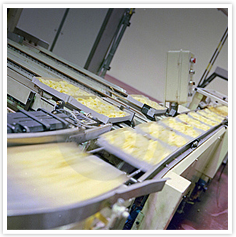 Greg Bikofsky, the owner of Food Quality Services LLC, is an experienced GFSI audit consultant (specializing in SQF) and a registered HACCP and ServSafe trainer, based in New Jersey, and serving the entire northeastern United States. He is a Food Scientist with over 20 years providing food safety expertise to companies throughout the food industry, like Nabisco, Dragoco, International Flavors and Fragrances, Silliker, and D'Artagnan.
He is experienced in food safety training, and is a registered food safety trainer with the National Environmental Health Association and the National Restaurant Association. He has advanced HACCP certifications, and is an experienced HACCP trainer, providing public and private HACCP training courses throughout the northeast.
He has experience preparing companies for 3rd party food safety audits like (Silliker, Steritech, NSF, AIB, Primus), and he is a seasoned and registered SQF consultant, guiding companies from beginning to end through the SQF certification process, taking the lead in preparing and supporting the implementation of required procedures to help them achieve SQF certification.
To our core, Food Quality Services is about providing small companies with affordable food safety and quality assurance expertise. Contact us to go over your food safety and quality needs today. Lets discuss how we can help you.